Getting
real
about tuition
A college education is one of the most important investments you can make in yourself—for economic success and a fuller life.
"When students think about Bridgewater, we want them to think about the connections to great mentors, inspiring classmates and life-changing experiences we offer – not a price tag that makes us seem out of reach."
– President David Bushman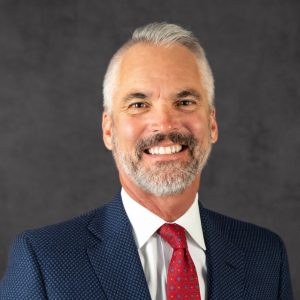 We believe our students deserve a realistic, up-front cost – not complicated pricing.
100% of first-year, full-time students receive financial assistance
We owe it to our students and their families to be transparent about the cost of higher education.
Most private colleges use a high tuition/high discount model in their pricing, setting a high "sticker price" and then offering discounts through scholarships. And most of these "scholarships" don't represent real dollars helping to fund the cost of education—they're just "coupons." It's an unnecessarily complicated pricing model that makes it difficult for students and families to determine the actual cost of a college education. Or even worse, scares them off entirely because a college education seems out of reach.
Now's the time to join us on a path to a bright future.
From new programs like an esports team and the Screamin' Eagles Marching Band to new degree programs in engineering and financial planning, BC continues to evolve as the world around us does. And with numerous recent campus enhancements—from the Forrer Learning Commons to the Rebecca Quad gathering space and the current renovation of Bowman Hall—you'll learn and live in a place that will grow along with you, meeting your needs along the way.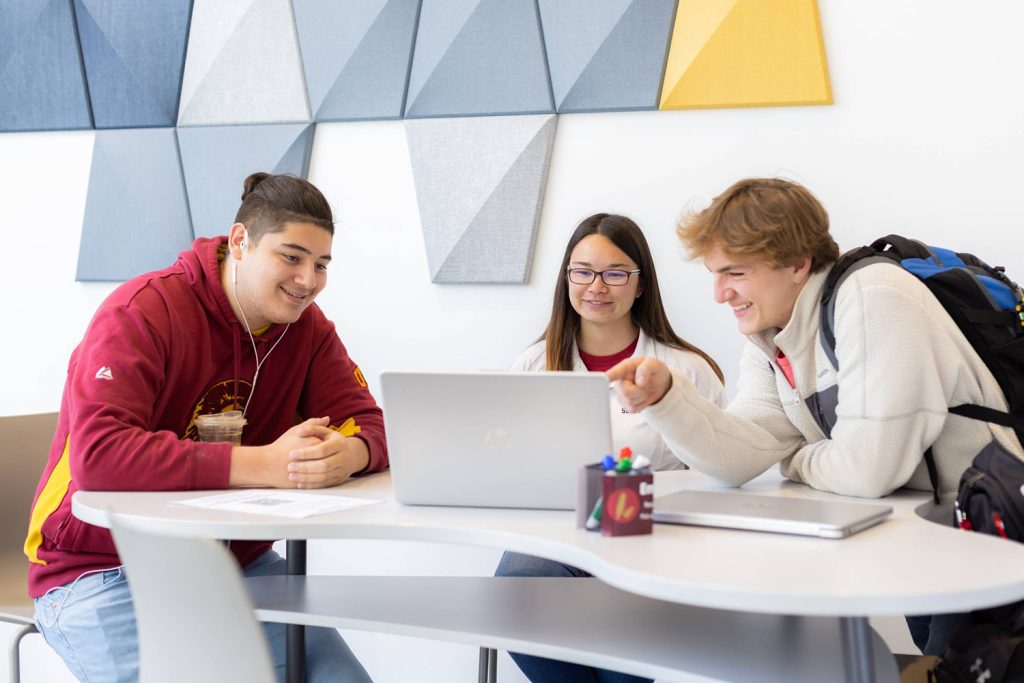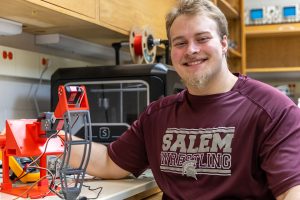 CAMERON MARTINDALE '26
"The knowledge I gained from doing individual research will help me in future semesters, but the biggest benefit will be in future job opportunities where you need to actively solve and outline dynamic problems," says Cameron, who plans to pursue a career in electrical engineering. "I see electronics as the nervous system of our civilization."
Cameron, who will be part of Bridgewater's first cohort of engineering majors, partnered with Assistant Professor of Engineering Dr. Derli Amaral this summer on a research project focused on creating a self-stabilizing supernumerary leg that can attach at the hip to help someone who has trouble walking.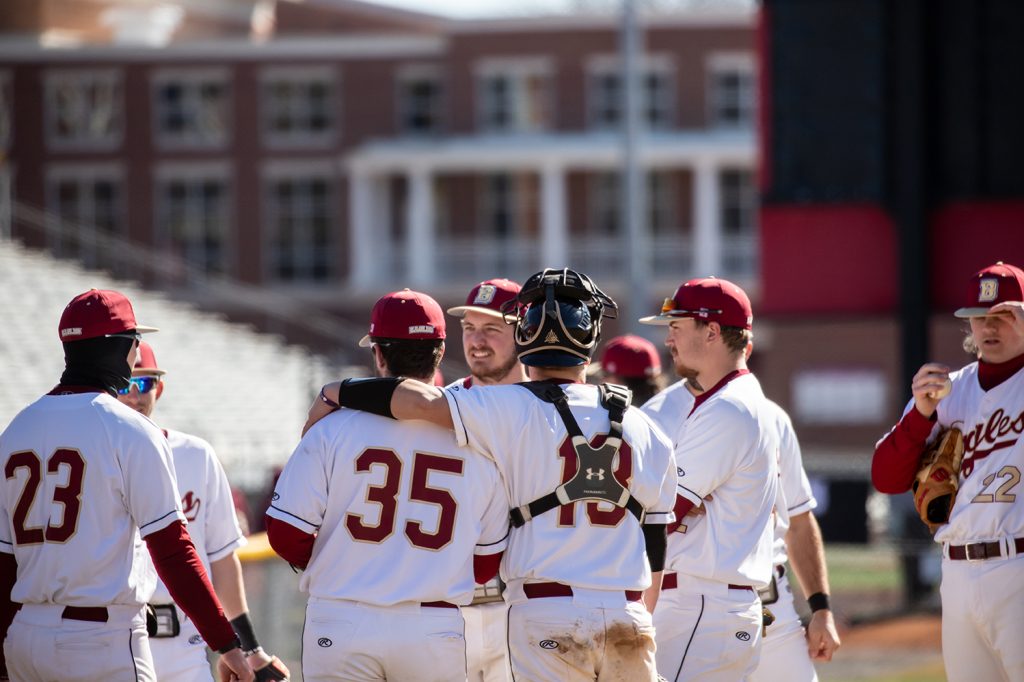 At Bridgewater, you can get a private college experience at a public college price. 
And it's the smaller, more-connected environment at BC that will lead to your greatest successes. Here, you'll bond with faculty, coaches and mentors in a way that's hard to come by at larger public colleges. Because of these connections, you're more than a number and will get the attention and opportunities that prepare you for life after college—whether that's a career or entry into graduate school.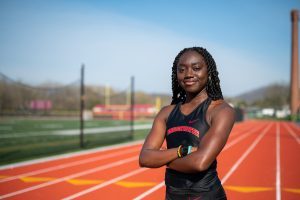 ADALIA COLEMAN '24
The tightknit community and decorated track & field team solidified Adalia's decision to continue her track career at Bridgewater College. The two-time indoor 60-meter national champion and eight-time All-American credits her coaches, especially Director of Cross Country and Track & Field Denver Davis, for being excellent mentors.
Her favorite part about track is that it's a team sport, and support from both coaches and teammates helps the sprints standout continue to reach her goals and set new records. 
"The culture that Coach Davis has built and the values instilled in the program have not only impacted me as an athlete but as a young adult." 
Our close-knit community creates great opportunities for students.
And those experiences mean even more possibilities after graduation. Work closely with a faculty member on cutting-edge research projects—even in your first year. Get a grant to stay on campus and conduct summer research in areas ranging from political science to biochemistry. Experience a whole new world by studying abroad for a semester or taking advantage of a faculty-led May Term travel course—think studying marine ecology in Belize or honing your travel-writing skills in Scotland.
countries represented
at BC
AVERAGE ANNUAL  SUMMER RESEARCH FUNDING
of Students Complete a Hands-on Learning Experience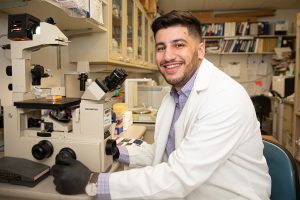 Dr. Muhammad Khan '19
"I was able to do graduate-level research as an undergraduate, and that independence in a lab setting helped me immensely in my Ph.D. program. My goal has been to work with formulating vaccines for diseases that primarily affect lower-income countries, and I'm excited to be working in this field." 
Muhammad, a first-generation college student, discovered his passion for medical research after a Flory Honors research project with Professor of Biology Dr. Stephen Baron. As a Ph.D. student studying infectious diseases and microbiology at the University of Pittsburgh, he was part of a team that developed multiple COVID-19 vaccine candidates and novel vaccine delivery platforms. Today, he works in vaccine development as Associate Director of Research and Development for GAPHAS Pharmaceutical.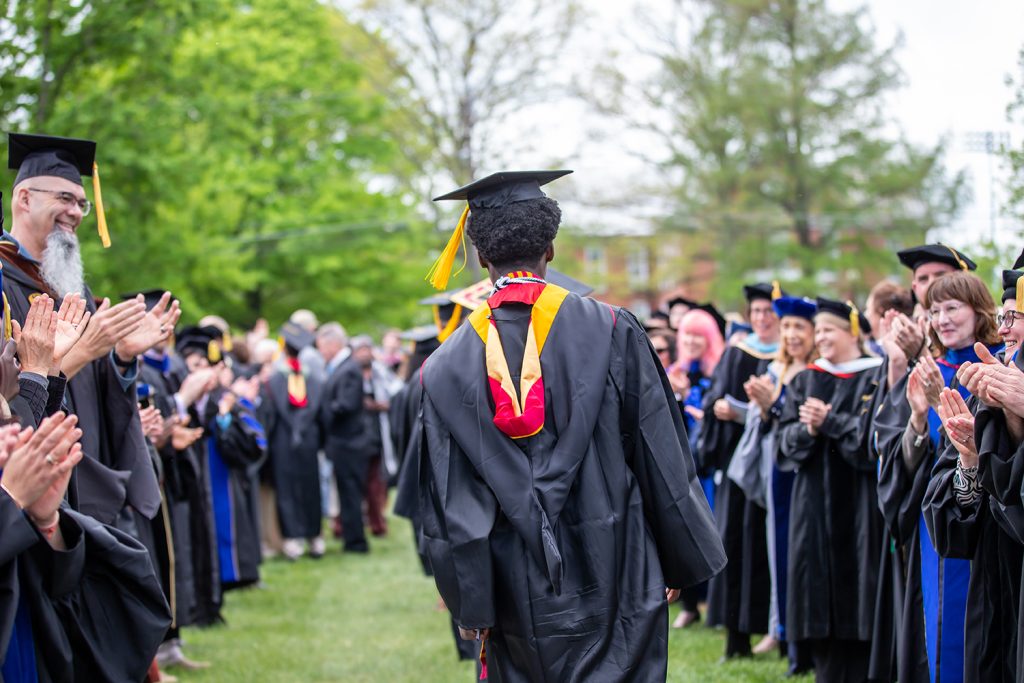 You'll start prepping for life after BC as soon as you step on campus.
Take advantage of workshops on resumes, job interviews and networking, or intern at places like Merck Pharmaceuticals and Brown Edwards. These opportunities—coupled with the lasting connections you'll make at BC—lead to real results. Recent graduates have gone on to med school, law school and graduate programs at Princeton, Duke, Harvard and more. They're employed at places like the U.S. Department of Health, SAP Software Solutions and Capital One.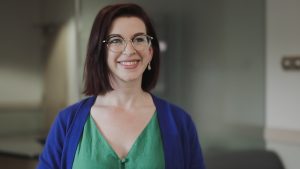 Dr. Micaela Weaver '09
A 2009 graduate of Bridgewater College with a double major in athletic training and biology, Micaela is now a board-certified general surgeon and fellowship-trained breast oncologist for the Care New England Health System, as well as an assistant professor and clinician educator at the Warren Alpert Medical School of Brown University.
In 2022, she was named to a list of "40 Under 40 Outstanding Women Surgeons" by the Association of Women Surgeons. Micaela says, "Bridgewater College gave me all the tools I needed to succeed in medical school, surgical residency, fellowship and beyond!"
Frequently Asked Questions
We're here to answer your questions about tuition transparency at Bridgewater College. If you still have questions, contact real@bridgewater.edu.